February 15, 2014, 3:25 pm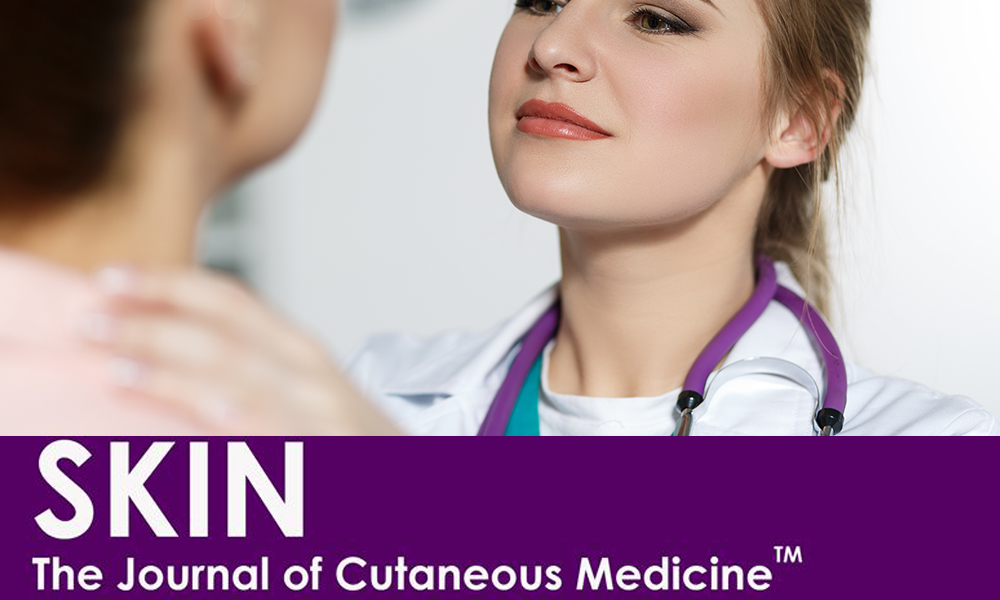 Where does all the information go...the pamphlets, the posters and lecture guides? Winter Clinical and AAD may be behind us but how do we share the research presented throughout the meetings? More importantly, how do we store and present the information for the broader Dermatology community?
We sat down with Dr. Mark Lebwohl, Co-Editor in Chief and Dr. Ryan Svoboda, Fellow and Editor of SKIN-The Journal for Cutaneous Medicine Dermatology™, a new online journal that solves this problem. Sharing high-quality content and research from clinicals and meetings with Dermatologists in an organized, easily referenced platform.
Where did the idea come from to start a new SKIN-The Journal for Cutaneous Medicine Dermatology™?
Dr. Ryan Svoboda, Fellow:
The idea to start a new journal actually stemmed from the Clinical Dermatology Conferences. The directors noticed that every year, there would be dozens of excellent posters with high-quality information presented at the Fall and Winter Clinical meetings and that at the end of the meetings, these posters would be taken down, sometimes never to be seen again.
The directors wanted to find a way to preserve this information in a permanent form, and to make it possible to disseminate the original research presented at the meetings for use by the Dermatology community. The costs and space limitations associated with traditional print venues would render this impossible, so the idea for a completely online media outlet arose.
This evolved into an idea for a completely new, online journal, that could ensure timely publication of high-quality dermatologic research, without significant space limitations. Thus, SKIN-The Journal for Cutaneous Medicine Dermatology™ was born.
Dr. Lebwohl:
The time to publish in print journals can exceed a year; so there was a clear need for an online journal that got important data and information out quickly. With our dedicated group of editors and reviewers, we are able to disseminate information quickly.
We can have an article online literally a few weeks after submission. This has led authors and even agencies like the FDA to submit articles to us so that information can be disseminated rapidly to thousands of dermatologists.
Do you think there is a lack of information sharing tools for Dermatologists?
Dr. Ryan Svoboda, Fellow:
In this modern age of electronic medical records and increased documentation requirements, time has become a commodity. It can be difficult for healthcare providers to efficiently share and seek new information.
Dr. Lebwohl:
We hope we have filled that void to some extent as now new information can be "published" online in days to weeks.
Although I think there are some excellent tools out there (such as Dermatology Practice Update) for efficient information sharing, not everyone learns the same way. We at SKIN believe that adding another novel way of disseminating information allows Dermatologists to have more options so that they can find a tool that best suits their learning preferences.
What does the Journal of Skin provide that other journals don't.
Dr. Ryan Svoboda, Fellow:
In addition to providing full PDF copies of the posters presented at the Fall and Winter Clinical Dermatology Conferences through our Supplementary Issues, SKIN-The Journal for Cutaneous Medicine Dermatology™ is aiming to provide novel learning experiences through the availability of videos of select lectures given at the conferences. These can be found in Volume 1, Issue 3 and Volume 2, Issue 1, with more to come in the future!
We also have unique sections rarely found in other journals like our "View from the Top" series featuring commentary from leaders in industry and Dermatology, and our "Compelling Comments" series which often includes humanities pieces. Additionally, we are always looking to stretch the limits of technology to redefine what a traditional journal can be.
We have several new features in the works including a section on the legal aspects of Dermatology. We are constantly asking our readers to share their feedback and ideas so that we can optimize the journal for them.
Dr. Lebwohl:
Very fast release of data.
How can other Dermatologists get involved with the journal?
Dr. Ryan Svoboda, Fellow:
It's very simple! Interested individuals can simply visit the journal website at www.jofskin.org. All of the articles are open-access and available completely free of charge.
If an individual would like to get involved in a deeper capacity, they can generate a profile for free and register as an author. We accept all types of articles (from case reports to review articles to original research).
Articles cover the full gamut of dermatologic topics and there is no charge for submission. Additionally, those interested in being a potential reviewer for the journal can send an email to our editorial team at jofskin@gmail.com.
Dr. Lehwohl:
We are always looking for quality articles and good reviewers.
I noticed that you have residents and fellows on your editorial board, what do they bring to the table that differs from dermatologist as yourself? Are other journals doing this as well?
Dr. Ryan Svoboda, Fellow:
I think that residents and fellows bring several unique traits to the table. First, they are often extremely enthusiastic and motivated. As highly active learners, they have a great sense of "what works and what doesn't" when it comes to implementing new paradigms for disseminating knowledge.
This couples well with the fact that most of them have grown up with technologies like the Internet; they are often able to generate unique ideas that incorporate technology into the information-sharing process. Several other journals have adopted this strategy as well and we think that it is a great one!
Dr. Lebwohl:
Are other journals doing this as well? The creativity and productivity of dermatology residents and fellows are extraordinary. What better way is there to engage these smart, hardworking individuals than to involve them in the editorial process?
What can readers expect to find in your journal on a monthly basis?
Dr. Ryan Svoboda, Fellow
Currently, we publish new issues on a bi-monthly basis, with additional supplementary issues throughout the year. All of our issues are unique and have their own feel, so readers are bound to find something new and interesting every time they peruse a new issue!
I'd say that in a typical issue, a reader is likely to find a unique new piece of original research on a unique topic not typically found in other journals, an in-depth review article providing clinical pearls on a challenging area of dermatologic practice, and interesting or rare case reports that will help the practitioner widen their differential diagnosis.
Dr. Lebwohl:
New treatments (e.g. the use of L-carnitine to prevent muscle cramps caused by vismodegib - published in the most recent issue)

New diagnostic procedures and tests (e.g. the 31 gene expression profile to predict melanoma metastasis in the most recent issue)

Innovative case reports, valuable clinical pearls from seasoned clinicians like James Del Rosso and Clay Cockerell

Educational reviews (e.g. perhaps the best review of nail psoriasis ever written in Volume 2, no.1)
Dr. Ryan Svoboda, Editor of SKIN and currently serves as Clinical Research Fellow in Cutaneous Malignancy for the National Society for Cutaneous Medicine in New York City. Working with Dr. Darrell Rigel, a world-expert in melanoma and non-melanoma skin cancer, his research focuses on efficacy of sunscreen in real world situations, consumer knowledge and patterns of sunscreen use, and application of novel technologies to the diagnosis and treatment of skin cancer. He also has a background in epidemiology and clinical outcomes research and has authored several peer-reviewed articles and book chapters.
Dr. Mark Lebwohl, Co-Editor and Chief of SKIN, is a dermatologist in New York, New York and is affiliated with Mount Sinai Hospital. He received his medical degree from Harvard Medical School and has been in practice for more than 20 years. He is one of 241 doctors at Mount Sinai Hospital who specialize in Dermatology.